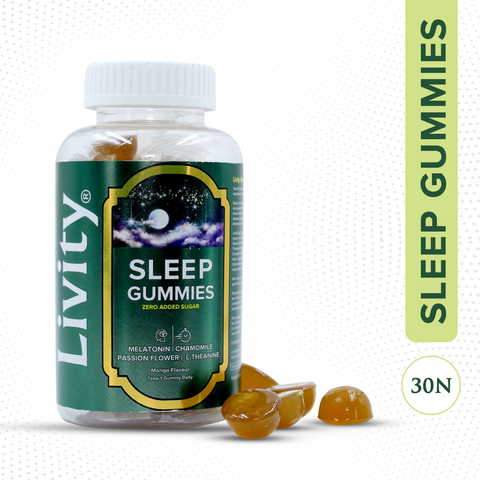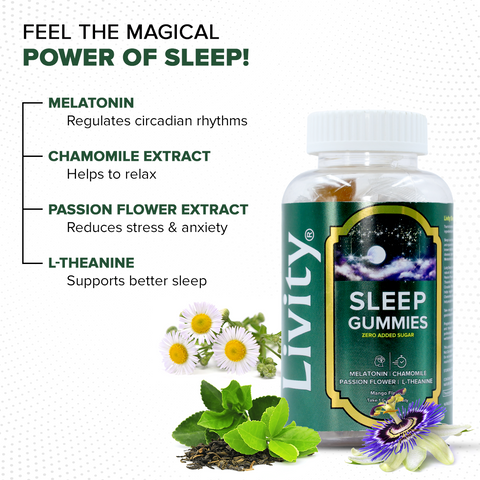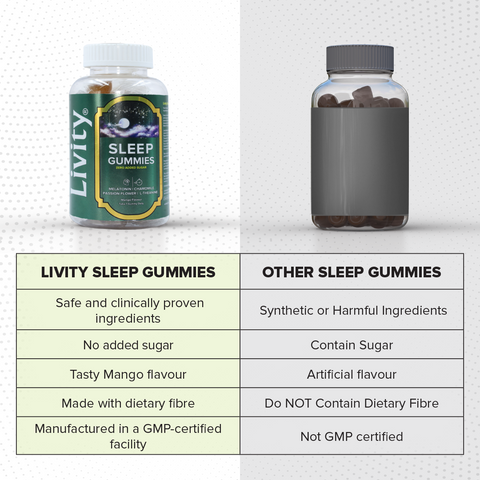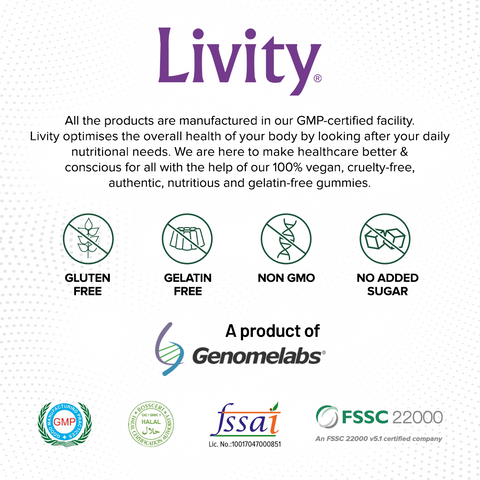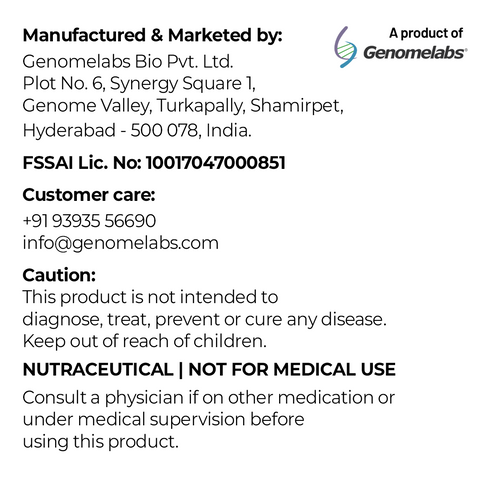 Livity Sleep Gummies
Rs. 399.00
Rs. 599.00
you save Rs. 200.00
Description
passion flower extract & Ltheanine to help you relax & fall asleep faster. It even allows you to have uninterrupted sleep and wake up refreshed.
Benefits
Ltheanine and Melatonin

• An effective & non-addictive way to have a healthy sleep cycle.

• How & When?: Take 1 gummy every day 30 mins before bed and chew it properly before swallowing. It is advised not to take it before/during activities that require alertness such as driving.

• Relaxes your mind: The gummies are formulated with Passion Flower Extract & Chamomile extract which plays a crucial role in soothing your mind.

• Regulate your sleep cycle: Melatonin plays a crucial role in helping to regulate your body clock. It helps you to fall asleep faster and have a peaceful & uninterrupted night's sleep and wake up refreshed.

• A Tasty Way: These delectable, gluten-free, and gelatin-free gummies make it enjoyable to take your daily dosage. They are Non-GMO, have low sodium levels and no added sugar. You can simply pick them up and chew them whenever you like.

• Store in a cool & dry place, away from direct sunlight.
About This Item
Chamomile extract, Passion flower extract & Ltheanine
Ingredients
Chamomile extract, Passion flower extract & Ltheanine
Nutritional information
Serving Size: 1 Gummy/day (Approximately: 4g)
Per Serving (1 Gummy)
Energy (kcal)
9
Protein (g)
0
Carbohydrates (g)
3.5
Total Sugars (g)
0.16
Dietary Fibre (g)
2.58
Added Sugar (g)
0
Fat (g)
0.03
Saturated Fat (g)
0
Trans Fat (g)
0
Cholesterol (mg)
0
Sodium (mg)
3.75
Melatonin (mg)
5
Chamomile Extract (mg)
10
Passion Flower Extract (mg)
10
L Theanine (mg)
10
"Good health and good sense are two of life's greatest blessings."