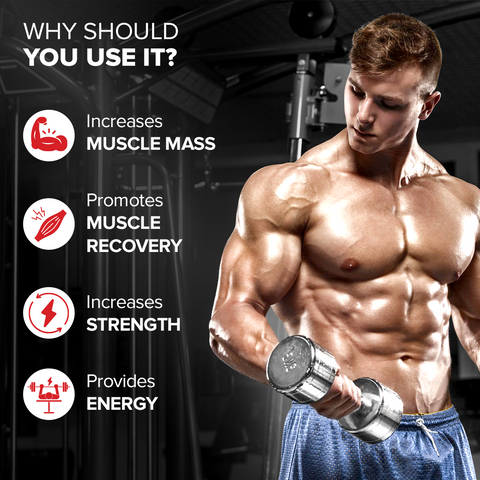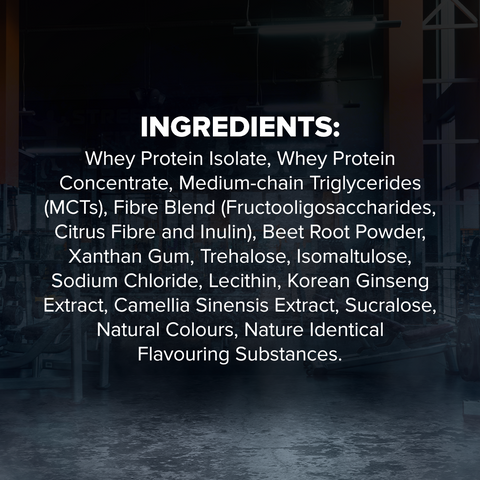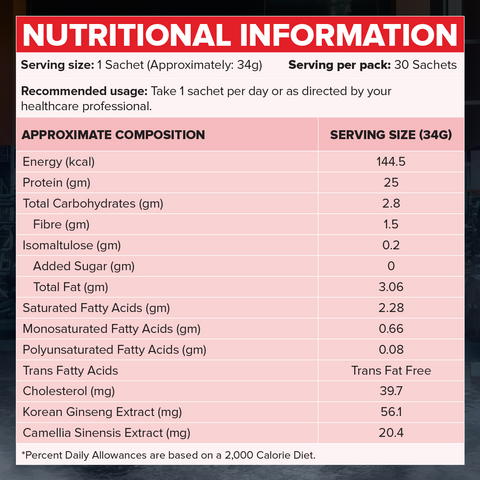 Hi-Volt Whey Protein (Strawberry) - Pack of 30 Sachet
Rs. 2,799.00
Rs. 3,499.00
you save Rs. 700.00
Description
Hi-Volt Whey Protein (Strawberry) is made with all the essential ingredients like 50 mg of Korean Ginseng, Fiber Blend, Vitamins & more to help your muscles to recover after an intense workout session in addition to helping you to meet your daily protein requirements. It provides the needed strength to keep you energised the whole day long. 
Benefits
• Whey Protein Isolate, Whey Protein Concentrate, Fibre Blend, Beet Root Powder, Korean Ginseng Extract and Camellia Sinensis Extract.

• How & When?: Take 1 sachet mixed with 200 ml of water/milk daily after your workout session or before starting your day to get the required energy. You can also add it to a smoothie or shake.

• Aids in Muscle Growth: Whey protein is rich in Branched-chain amino acids (BCAAs) which promotes muscle growth & muscle recovery after an intense workout session. Along with improved strength, it even prevents age-related muscle loss.

• Enhanced Absorption: It is formulated with Korean Ginseng which provides 15x greater potency & 4x faster absorption to get the work started right away.

• Serves as an Energy Booster: Only 1 sachet can fill your body with instant energy to prepare you for the workout sessions.

• Helps in improving health health: Camellia Sinensis Extract helps in improving heart health by maintaining blood pressure, lowering cholesterol & triglycerides and preventing plaque buildup in the blood vessels.

• Safe & Delicious: Made with delicious strawberry flavour, every sachet is equally healthy & delicious to consume. It is indeed a tasty way to replenish the body's lost nutrients.

• Store in a cool & dry place, away from direct sunlight.
About This Item
Brand: Hi-Volt
Item Form: Whey Protein
Diet Type: Vegetarian
Flavour: Chocolate
Product Benefits: Replenish the body with essential nutrients
Age Range: For all adults
Specific Ingredients: BCAAs, 50 mg of Ashwagandha & other vitamins

Ingredients
Whey Protein Isolate, Whey Protein Concentrate, Medium-chain Triglycerides (MCTs), Fibre Blend (Fructooligosaccharides, Citrus Fibre and Inulin), Beet Root Powder, Xanthan Gum, Trehalose, Isomaltulose, Sodium Chloride, Lecithin, Korean Ginseng Extract, Camellia Sinensis Extract, Sucralose, Natural Colours, Nature Identical Flavouring Substances.
Nutritional Information
Approximate Composition
Per Serving (34 gms)*
Energy (kcal)
144.5
Protein (gm)
25
Total Carbohydrates (gm)
2.8
Fibre (gm)
1.5
Isomaltulose (gm)
0.2
Added Sugar (gm)
0
Total Fat (gm)
3.06
Saturated Fatty Acids (gm)
2.28
Monosaturated Fatty Acids (gm)
0.66
Polyunsaturated Fatty Acids (gm)
0.08
Trans Fatty Acids
Trans Fat Free
Cholesterol (mg)
39.7
Korean Ginseng Extract (mg)
56.1
Camellia Sinensis Extract (mg)
20.4
"Good health and good sense are two of life's greatest blessings."